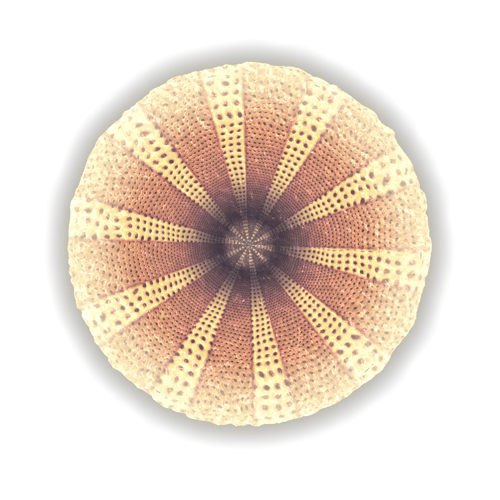 In these renderings I am finally starting to master the art of texturing - the textures are now highly detailed and organic and have a glassy tone to them just like a diatom's glassy shell. I found that the trick is to get a balance between geometry and chaos – the way to do this is to create something fully geometric and then apply a layer of random distortion to it. This again reflects what I had noticed before about nature being mathematical with a slight distortion of chaos.

I used these high quality renders to produce this video, where I wanted to emulate how a microscope works. In videos I have seen of diatoms under a microscope, different layers of the same diatom can be seen depending on the focal point of the microscope as if they were under x-ray. This happens partly because the diatoms are actually made up of transparent glass shells but also because at such miniscule scales we reach a state of almost 2-dimensions where the normal rules of 3-dimensionality start to fall apart. I wanted to highlight this principle in my animation but also to emphasise the "inadequacy" of microscopes that only allow for a 2 dimensional, low-res, blurred, far removed view of the microcosm. This would then come in contrast with the capabilities of the digital tool that allows us to visualise, simulate and even immerse ourselves in worlds that we would never be able to experience otherwise.
I did not succeed in this video to portray the short-comings of microscopy as it fails to refer to the workings of a microscope, still referring to the digital medium that made it. I'm starting to wonder whether the digital tool can refer only back to itself.